Case Study: Incat River Cats
Published: 24 Jun 2015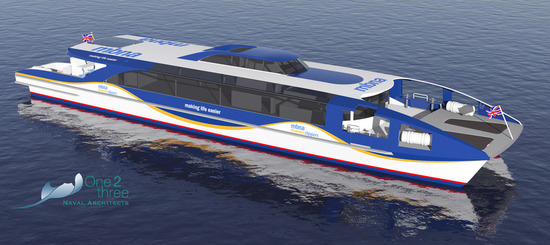 Sitting at the cutting edge of environmentally friendly craft, Incat provides optimal lightweight ship solutions for ferry operators, special service providers and militaries. From fast flexible and efficient vehicle-passenger ferries to high-speed military support vessels, crew ships and dynamic platforms, Incat sets the global benchmark in aluminium ship technology.
Incat Tasmania's Senior Electronics Technician, Jan Svamvur approached TecHome to provide a solution for raising and lowering radar masts on their river cats when tides are high, and bridges are in close proximity to the wheelhouse roof.
The requirements for this project were;
Maximum Load:  250-300kg
Motor Voltage:   24V DC
Stroke Length:   +/- 700mm
Specifics:   Weather resistant and UV proof for outdoor operation. Corrosion resistant for operation in moist and brackish environment.
The TecHome team were able provide a solution for Jan, supplying him with a TecHome CON50 Actuator. The TecHome CON50 Actuator is perfect for maritime use, with a watertight design and marine grade solid stainless steel construction. The combination of high performance and the compact in-line design makes the CON50 the perfect choice for raising and lowering Incat's 60kg aluminium radar mast in the harsh operating environment.
TecHome also supplied Incat with the TecHome C2-10 control unit, which allows electronic control and protection of the actuator and the connected equipment from damage. The C2-10 controller has several features which Incat had specified in their requirements, including soft start/stop function and adjustable current limit.
Whilst Jan has been under the pump to get vessles completed, he was able to give us some great feedback on the CON50 Actuators-"TecHome CON50 actuators were essential to the completion of this project. TecHome offered great customer service and technical support, providing customised information for our project. The TecHome team really understood our specific requirements and have provided us with a solution to assist in raising and lowering radar masts on our river cats."
The CON50 actuator and control range is perfect for maritime applications due to their durable design, high lifting capability, and watertight, marine grade steel construction.  Our range of actuators are available for purchase on our website or for more information, give the TecHome team a call on 1800 773 139.