CNW Product Day
Published: 05 Oct 2015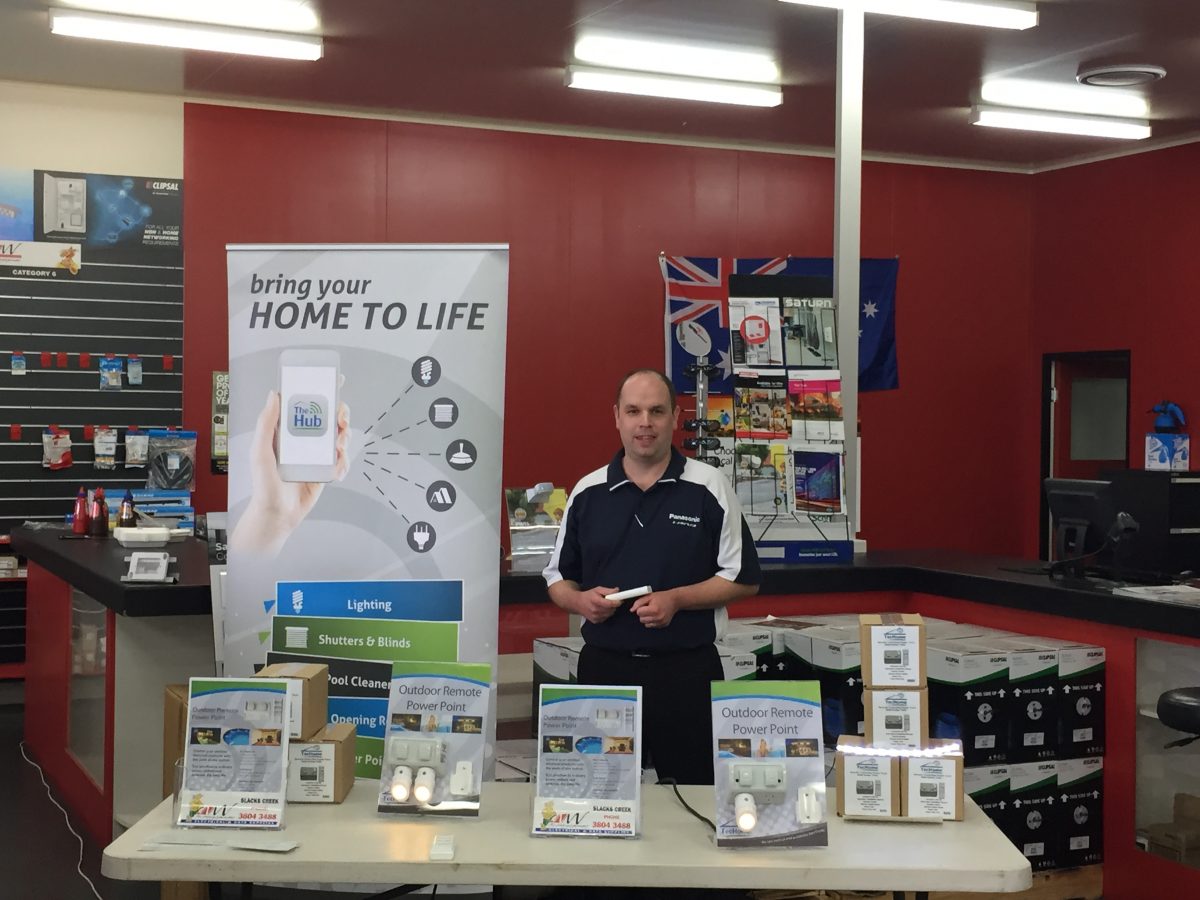 IT was hot dogs all round last month at the CNW Electrical Slacks Creek store!
TecHome Sales Exec Nick popped up shop on the CNW floor for the morning, serving up some delicious hot dogs as well as showcasing our range of Remote Control Power Points.
TecHome has experienced great success selling the TH591 Remote Control Power Point to CNMW customers because of its easy to use functionality and adaptability to a wide range of applications.
Get your TH591 Power Point from CNW Slacks Creek and take advantage of the Trade Discount!