IndustryTec Control Suite: TecHome controlling manufacturing projects around Australia
Published: 23 Mar 2015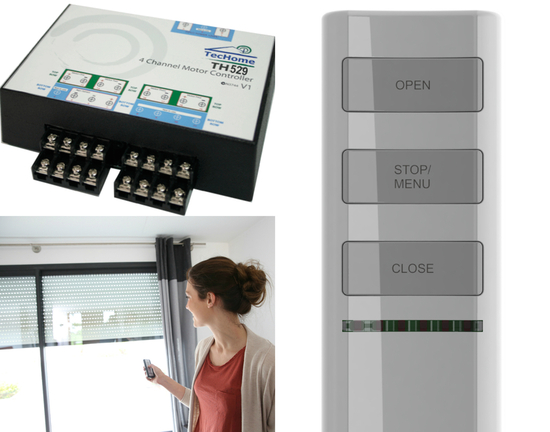 WE can control and automate anything! Since 2005, TecHome has been at the forefront of industrial wireless automation, actuators and remote control solutions in Australia.
TecHome's IndustryTec product range supplies a wide range of integrated control products to manufacturers in a number of different industries across Australia.
Our IndustryTec control products are designed to integrate and complement each other, offering manufacturers in a wide range of industries greater flexibility plus the option of custom design and manufacture to suit the requirements of any project. This approach makes using TecHome products an easy decision for manufacturers.
Our range of control products include;
o Transmitters
o Receivers
o Sensors
o Motor Controllers
o Accessories
TecHome have developed a long range, multi-channel, remote control and receiver suit. Our remotes are Australian designed and manufactured, available in three styles and fully customisable. Each remote in the range integrates with other control systems or can be used as standalone products.
TecHome's sensors and motor controllers are designed to assimilate with TecHome's range of remotes and receivers and interface with home automation systems. Our motor controllers are ideal for controlling louvres, blinds and opening roof systems. However, our products are not limited to these applications, and are popular choices in manufacturing industries as transport, marine fabrication, heavy equipment, medical and aged care, lighting, cabinetry and furniture.
Our products are designed to high industry standards and are customised locally; offering a complete service including Australian based technical support to manufacturers. We pride ourselves on our ability to control and automate any application, so if your project requires control or automation solutions, TecHome can help!