R+T day two, off to a great start
Published: 22 Aug 2014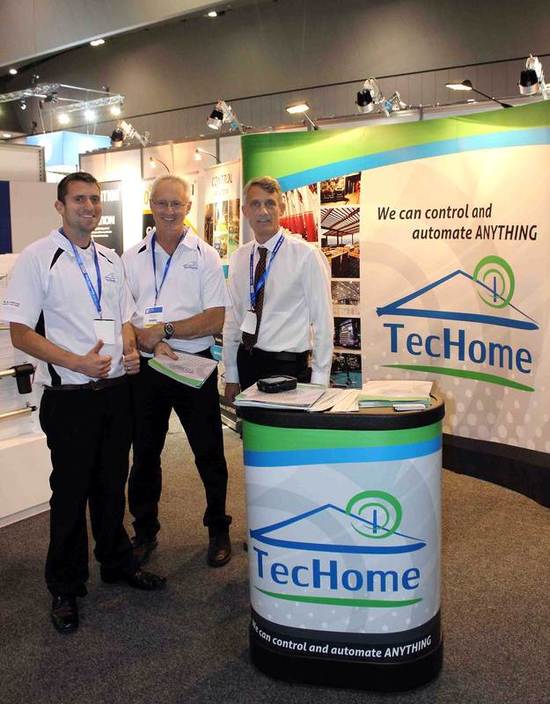 DOORS opened at 10am and already day two of the R+T Expo is a hive of activity. Visitors to the show are starting to flow through the doors of the Melbourne Convention and Exhibition Centre and it looks like it's going to be a great day.
The launch of our partnership with TiMotion, manufacturer of linear actuators and integrated control systems, was well received yesterday with a lot of interest from a broad range of customers.  We're excited to be an official distributor of TiMotion and are showcasing a heap of their products during the show.
TecHome offer a range of 12v and 24v TiMotion linear actuators. The possibilities are endless, but here are few examples of how these actuators can be used:
Opening roof systems
Window applications
Moving vertical louvres
Opening sky lights
Doors and gates
TV lift kits
Caravan applications
Campervan applications
Industrial applications
Agricultural applications
Truck and trailer applications
Operating roadwork vehicle signage
Solar panel control
So, if you're in the market for a good quality linear actuator, don't miss your chance to come down and have a chat to the guys about your requirements.
The TecHome stand (#E33) is located next to the café.
Opening hours are:
Friday 22 August 10am – 6pm
Saturday 23 August 10am – 4pm
Go to TecHome's Facebook page for more R+T updates and photos