TecHomie's arrive at DesignBUILD
Published: 28 Apr 2015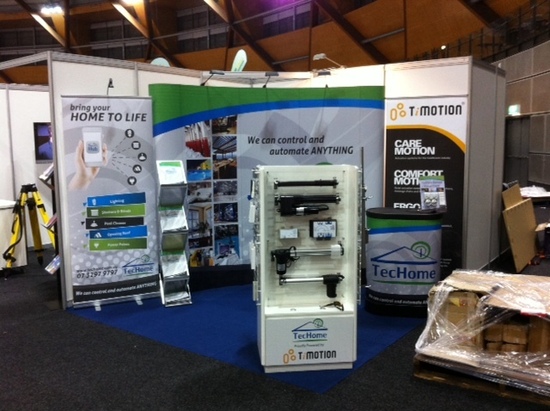 THE countdown is over… DesignBUILD is finally here and Nathan and Ian jetted off to Sydney yesterday to set up our stand for opening day!
TecHome will be showcasing a range of our actuator, control and ergonomic technology products, as well as releasing "The Hub" smart phone application. It's sure to be a jam packed couple of days, and TecHome have your exlcusive invitation to DesignBUILD. Click below to download your promo code and save $20 when registering!
DesignBUILD takes place on 28-30 April 2015 at the Dome, 1 Showground Rd, Sydney Olympic Park NSW 2127.
Opening Hours
Tuesday 28th April            10:00 am 6:00 pm
Wednesday 29th April      10:00 am 6:00 pm
Thursday 30th April          10:00 am 4:00 pm
We hope to see you there!