There's no place like TecHome for total comfort solutions
Published: 23 Apr 2015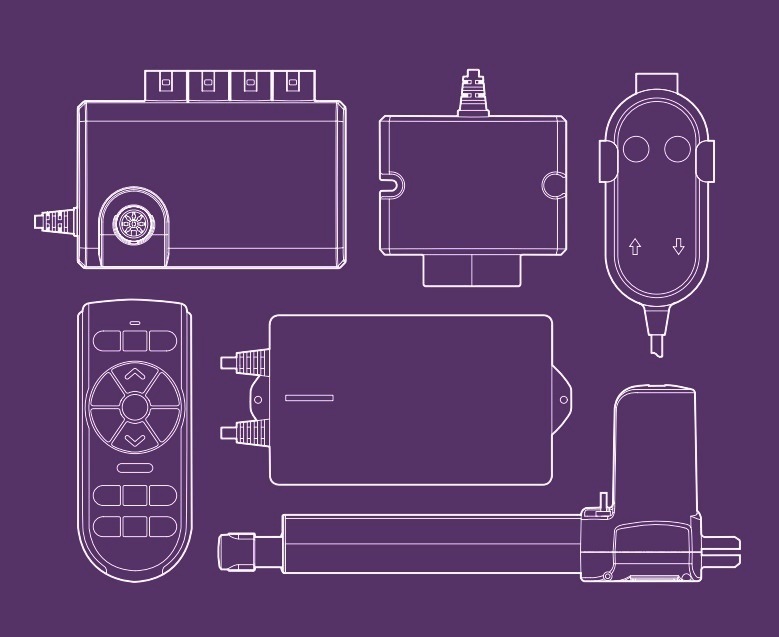 Close your eyes and tap your heels together three times, and think to yourself, 'There's no place like home'. It's true, there really is no place like home, especially with TecHome products making comfort furniture a lot more comfortable.
Now I don't know about you, but by Friday night I am hanging out for some couch time at home, and looking forward to a really good sleep in on Saturday morning. TecHome, with the backing of TiMOTION products, understands the importance of sleeping in on the weekends and have developed a suite of Comfort Motion products for manufacturers.
Our Comfort Motion suite is aimed at enhancing the user experience for end-consumers, making adjusting their recliners, leisure chairs and home-living-beds a whole lot easier.
Using TecHome's high quality actuation systems from TiMOTION, manufacturers are able to create safe and reliable solutions for their customers at an economical price. Our suite of products is fully customizable providing greater flexibility to manufacturers.
Our Comfort Motion Suite ranges from basic economical solutions to a feature rich solution with added functionality and optional accessories. Adjustable bed systems include quiet operation and high lifting capacity actuators, designed for head and foot adjustments. Pair with control boxes and a wide range of compatible accessories including massage motors, reading lights or double actuators with synchronised movement for additional customization.  Control the entire system with a variety of customizable controller handsets.
Recliner and leisure furniture manufacturers also benefit from the Comfort Motion suite. The product range includes actuators, power supplies and controls which can be customized for a single or 2-motor recliners and leisure chairs. Seamless and quiet actuators provide a smooth recline with the push of one button mounted directly on the recliner.

TecHome understands the importance of comfort, which is why our range of products are fully customizable, tailor made and backed by local support. For more information on TecHome can make those weekend sleep-ins a little more enjoyable for your customers, call the team on 07 3297 9797.