TJP Motorsport powered by the TecHome TA12
Published: 07 Sep 2015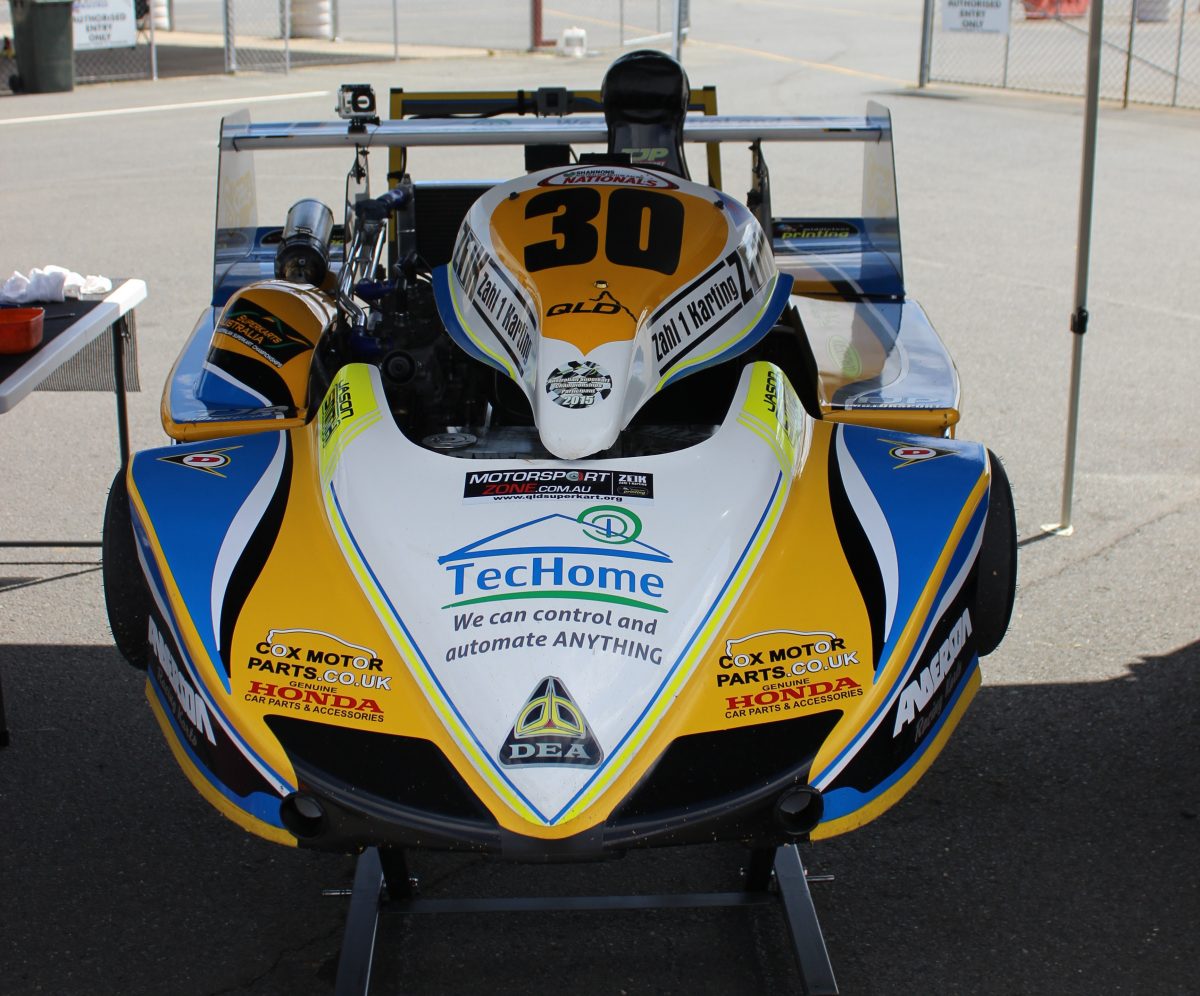 A weekend well spent for TecHome Sales Executive Peter Bye, after making the trip out to Queensland Raceway to support our mates at TJP Motorsport as they prepare for the Victorian Superkart Series at Phillip Island from the 18-20 September.  
Peter checked in on Jason and the team to see how the TA12 linear actuator supplied by TecHome was performing.
The TA12 linear actuator was selected specifically for the application of raising the super kart from ground level to a selected height to allow for easy working conditions during pit stops, before and after races.
The TA12 is designed for high load applications with a focus on safety, reliability and effortless operation. Fast and powerful, the TA12 allows for quick push off to the next race.  Throughout the day the actuator endured between 15 and 20 lifts and performed flawlessly without of word of complaint, even getting the once over by some of their competitors.
The TecHome team are pleased to provide TJP Motorsport a competitive advantage with the help of the TA12 linear actuator. We wish Jason and the TJP Team luck at Phillip Island!
Related post: Drivers Ready? Lets Race