Welcome to the team Adrian Edmonds!
Published: 06 Jul 2015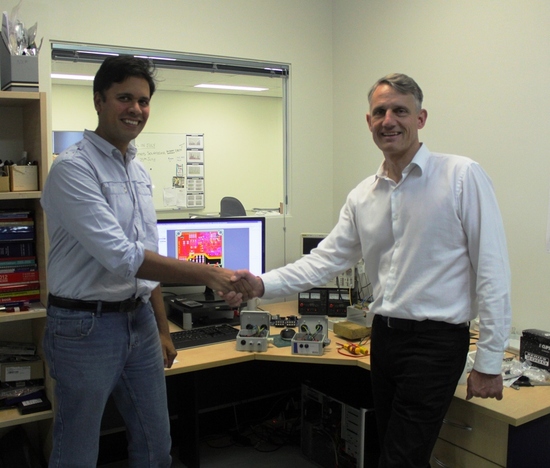 TecHome would like to welcome our new, dedicated Electronic Engineer, Adrian Edmond.
Adrian joins TecHome with a number of years' experience in various industries, specialising in motor control electronics and smart device apps.
Appointed Head of TecHome Product Development, Adrian will focus on product development and innovation in new technologies and continuing to provide localised design and manufacturing based on the direct feedback of our customers.
Adrian was welcomed aboard by Managing Director, Mark Steiner at the TecHome Engineering Department last week, and said he was excited to start working with the team.
"I am really looking forward to working with TecHome on product development and continually investing in new technology to suit our customers' requirements and specifications," he said.
Welcome to the team Adrian!