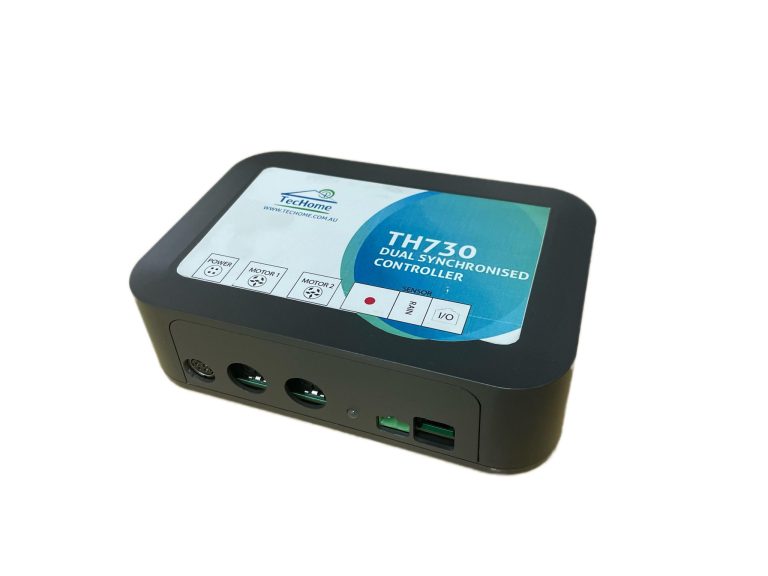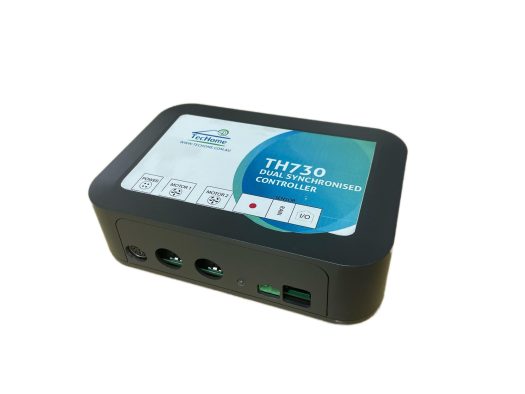 TH730 Dual Synchronised Controller
The TecHome 'Dual Synchronised Controller' syncs two actuators. Perfect for applications requiring two actuators operating in unison, such as opening caravans, windows, and hatches. The TH730 can be controlled via Techome's remotes and key fobs range.
The TH730 is one of the sleekest designs on the market, providing your home with state-of-the-art automation.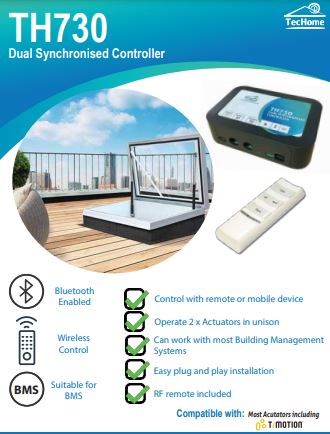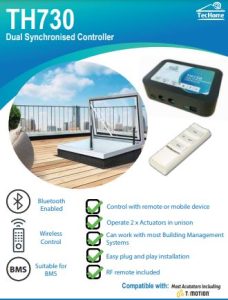 What is in your kit?
• 2 x actuators (fitted to window/door)
• Controller (in roof or external box)
• Remote control to control the unit
FEATURES AND BENEFITS
• Plug and play
• User friendly
• Time efficiency on installation
• Australian-designed and manufactured
• Local customer support
• Customisable – add new features if needed
• Building management interface – BMS
• Programmable
• Remove current features End Limits etc.
• High accuracy
ADDITIONAL OPTIONS
• Bluetooth functionality options
• App branding personalisation
• Rain sensor
• Wall switch options
• Security/lock functionality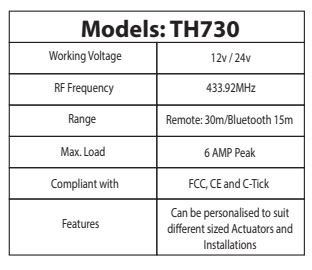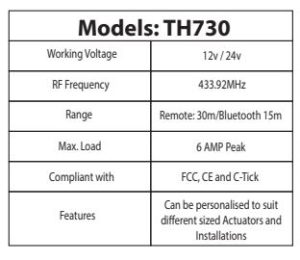 CONTACT US FOR MORE INFORMATION