Benefits of an ergonomic workspace
Published: 25 Jun 2015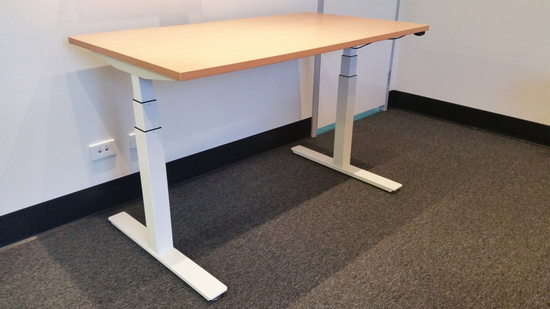 IN this day and age with so many of us spending huge amounts of time at our desks, it's important to design a workspace that reduces the risk of injury from inappropriate sitting positions / posture, due to incorrect office furniture.
A desk lift is a great way of achieving a workspace that not only reduces injury but also enhances productivity, flexibility and comfort. 
Adjustable height desks are ideal for the home or office, with a choice of handsets to operate the desk lift.
Suitable for most office desks
Can be installed onto a new or existing desk
Go from sitting to standing position in seconds
Ergonomic design is suitable for most user's height
Quiet and smooth while adjusting; no need to clear desk
Easy installation; easy operation
Interested in a desk lift application for your home or office? Call TecHome today on +61 (07) 3297 97979 or email info@techome.com.au.