Satisfy Your Sweet Tooth & Architectural Automation
Published: 15 Mar 2019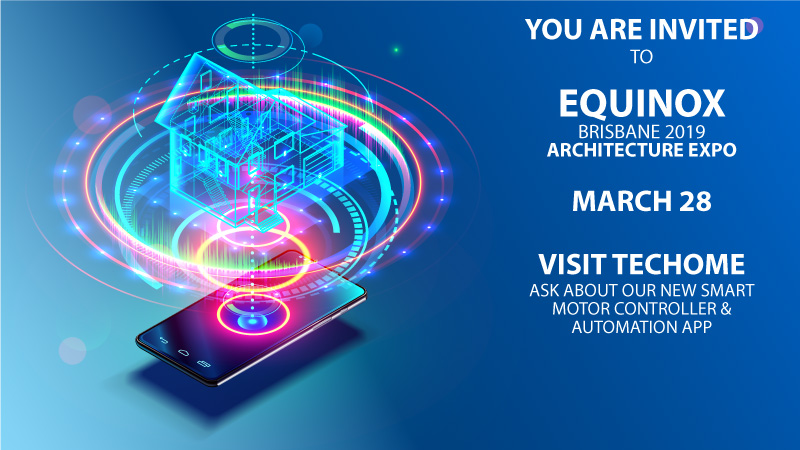 Visit us at the Brisbane EQUINOX Architecture show to see our brand new industry changing Smart Motor (& Lighting) Controller and learn how our Motion and Automation services can be integrated into your architecture projects. 
Visit our stand to see how we can automate your:

Opening roofs
Doors
Windows
Facades and much more
Description
Equinox, the boutique event designed for leading industry professionals to explore innovative designs and technologies within the construction and building industry.
Enjoy the intimate and relaxed environment of Equinox where specifiers can effortlessly engage with suppliers and manufacturers over drinks and canapés whilst discovering the latest in new building product innovations.
Where: City Hall Main Auditorium, 64 Adelaide Street, Brisbane City, QLD 4000 
When: Thursday, 28 March 2019 6:00 pm – 8:30 pm AEST