Did you know TecHome is completely Australian owned and run?
Published: 24 Sep 2021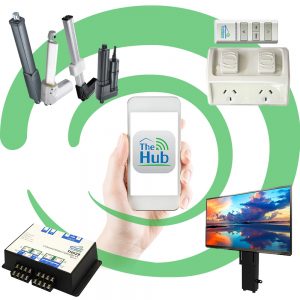 TecHome, established in 2005 and formally a division of HeTech, an electronics design and manufacture company in Brisbane Australia, provides remote control products and wireless automation solutions to a broad range of businesses and industries.
TecHome with its sister company HeTech has been designing electronics and motor controllers for over 25 years. Starting off with designing controllers for opening doors in the 1990's these skills have resulted in TecHome offering a variety of new motors and actuators. These actuators have been carefully tested in real-world applications and also in the lab where they have undergone life-cycle testing. The vast range of actuators makes it possible to offer an actuator solution for almost any customer and application.
TecHome offers a wide range of various types of linear actuators, locally designed and supported motor controllers, sensors, power supplies and other products to complete its offering in the 'Motion and Automation' appliances.
Do you need controllers and actuators? We have stock available with engineers and resources on-site in our local Brisbane office. We can get these to you quickly.
If you're looking for a good quality linear actuator with local support, TecHome has a range of actuators available that can lift weights of up to 1000kg.
Not sure what kind of actuator you need? We can give you some advice on what kind of actuator will suit your application, or even put together a complete package to suit your requirements.
Below are just some of the ways TecHome stands out from other suppliers.
Local support
Local products
Customised solutions
Fast delivery across Australia
Do you need more information? Click here to contact our sales guru Alan now.