Light up your roof with the TH717 Smart Motor Controller
Published: 23 Mar 2021
TecHome's Australian designed and manufactured TH717 Smart Opening Roof Controller is the perfect solution for automating and controlling your louvres, windows & hatches.
While at its core, the TH717 is an opening roof motor controller, there are also plenty of exciting features to utilise in this little box such as Bluetooth control, scheduling and rain-sensing.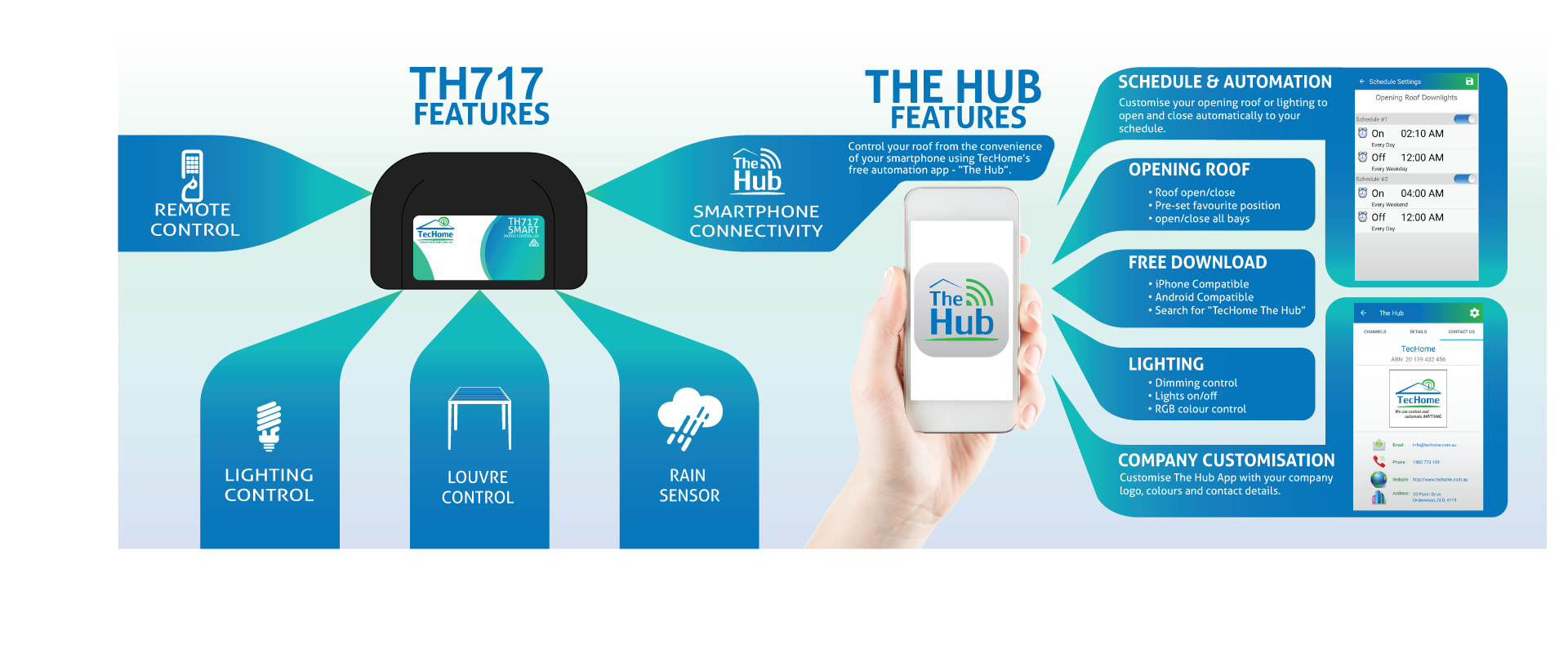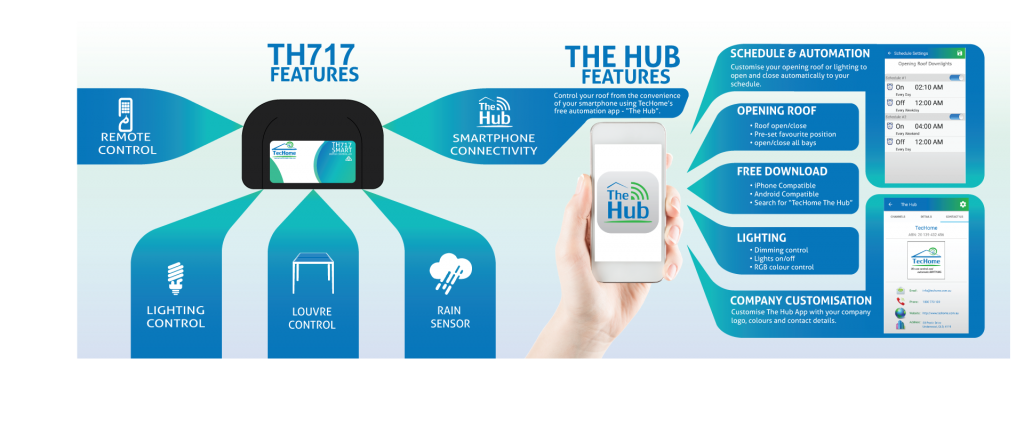 Lighting Made Easy with the TH717 & 'The Hub'
One of our favourite functions here at TecHome is the ability to control your LED & RGB lighting, an essential feature for any opening roof.  Light up your patios or highlight the features of your opening roof with LED strip and downlights with full control via remote control and 'The Hub' app.
What type of lights can you control?
LED Downlights:

Control up to 40 (3W) LED downlights from the one controller.
Dimmer control via remote of 'The Hub' App
Split into three banks for more control
Schedule your lighting

LED Strip lights:

Control up to 25m of strip LED lighting (at 4.8 watts/meter)
Split into three banks for more control
Dimmer control via remote of 'The Hub' App.
Schedule your lighting

 
RGB Strip Lighting

Control up to 15m of RGB strip lighting
Choose your colour and dimming settings via RF Remote control of 'The Hub' App
Schedule your lighting

 
For more information about the TH717 Smart Opening Roof Controller contact us on 07 3297 9797 or info@techome.com.au