What are the benefits of using a Linear Actuator?
Published: 26 Jul 2021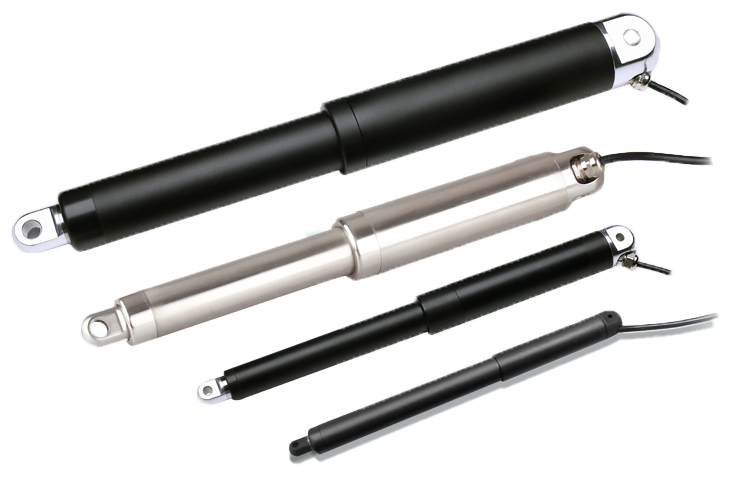 TecHome offers a range of Linear Actuators, these are an ideal solution for those looking for a powerful, easy to use motion product for a wide range of applications. An actuator can be used for either pushing or pulling with the ability to lift weights of up to 1000kg.
No hoses or pumps are needed for operation of a linear actuator, unlike hydraulic and pneumatic systems, resulting in a product that's easy to install with little or no maintenance required.
Linear actuators are generally available in 12v and 24v DC and can be operated via a control system or a simple switch.
Here are a few of the benefits of using a linear actuator:
Aluminium and steel construction
Acme and ball screw drive
Customisation
Clutch or internal limit switches
Economical
Easy installation
IP66 protection available
Long life
Low maintenance
Wide speed range
Warranty
Local technical support from the TecHome team
The possibilities are endless, but here's few examples of how our range of linear actuators can be used:
Opening roof systems
Industrial applications
Agricultural applications
Truck and trailer applications
Operating roadwork vehicle signage
Solar panel control
TecHome's ranges of Actuators have been carefully selected to offer you the best quality at the most competitive price. We offer an extensive range of linear actuators (including waterproof and weatherproof versions) with many additional features to suit your application. In addition to our actuators, we offer a huge range of accessories such as; electronic motor controllers, remote controls and rain and wind sensors.
Not sure what kind of actuator you need? Give us a quick call and we'll give you some advice on what kind of linear actuator will suit your application, or we can put together a complete package to suit your requirements.
We don't just sell products, we offer a complete service!